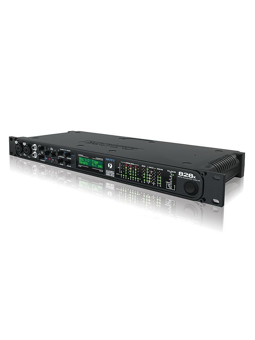 The Motu 828X is an update of the 828 MKIII with the integration of the Thunderbolt port or USB.
The 828x has 28 inputs and 30 outputs: 2 inputs combo mic / guitar, 8 balanced inputs, XLR Main outputs, 8 in and 8 out ADAT, SPDIF, World clock and midi.
The Motu 828X has a maximum resolution of 192 kHz, 24-bit and the Mic pre have a limiter before the conversion.
The Motu 828X as an internal DSP so the soundcard can take charge of all the work of its plug-in effects without using the cpu of your computer.
The 828X can be used as stand-alone mixer with functions and is built with a solid chassis.