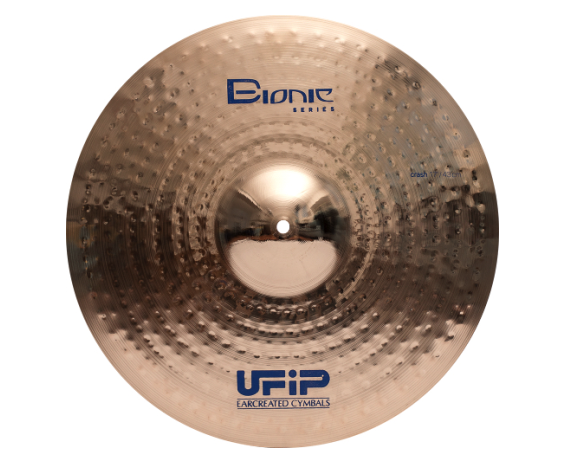 The Bionic sets a new standard, simply awesome! Hammered especially deep and wide, then polished to a lustrous golden finish, giving the cymbal added warmth, richness and tonality, the new Bionic Series offers great control and versatility in any musical environment.
- Alloy - Cast Bronze B20
- Sound: Powerful, bright and warm with many overtones, wide dynamic and sustain.
- Applications: Hard Rock, Rock, Heavy Metal, Fusion.