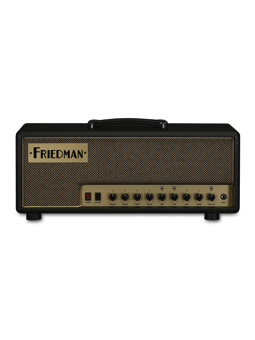 Runt 50 is a extremely versatile amp, featuring two channels with the legendary Friedman sound.

Clean channel is typical American based voicing able to go from pristine cleans to a slightly broken-up blues/country tone, the overdrive channel, featuring a boost switch, will take you from classic rock to hi-gain.

Using custom transformers and state-of-the-art components the Runt 50 can create deep and tight bottom end, typical of much more powerful amplifiers and also do achieve a high dynamic sound and an exceptional harmonic richness.

First in the Friedman amps, the Runt 50 has a built-in XRL output with speaker simulator.