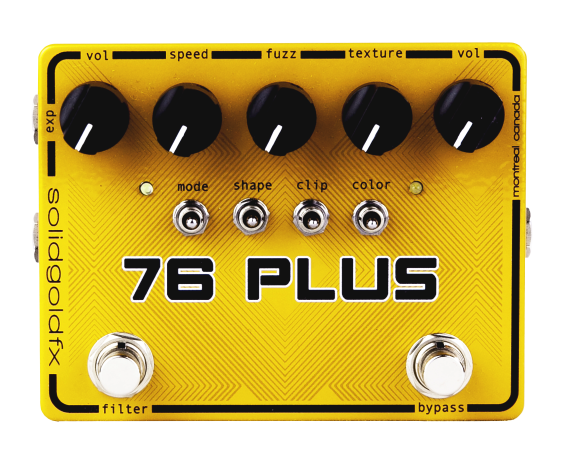 The 76 Plus takes inspiration from the lauded Univox Super Fuzz, Shin-Ei Companion and Ibanez Standard Fuzz. It's a powerful, cutting fuzz with a baked-in octave up that's especially apparent the higher you go up the fretboard.
Controls: , speed, fuzz, texture e volume
4 switch : mode, shape, clip e color.
True bypass Footswitches
9-to-18VDC power adapter (not included).