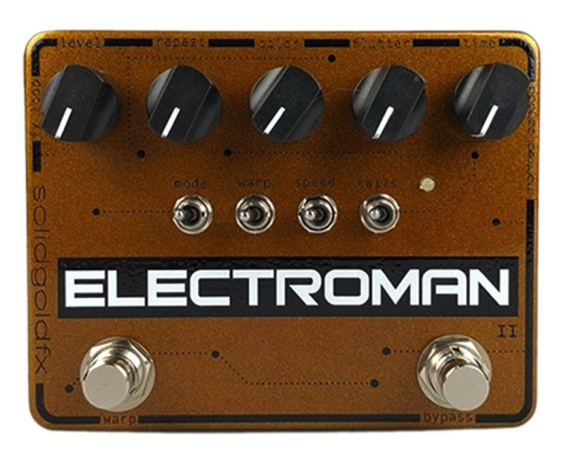 he core of the Electroman MKII is two cascaded digital delay lines, making bold strides in the arena of PT2399 chips. The PT2399 is a chip developed for DJ rigs and karaoke machines, and when tuned correctly, blurs the line between digital and analog.
Controls: level, repeats, color, flutter and time
Toggle switches : Warp , mode, speed and tails
FX Loop Jack:
True Bypass/Trails Footswitch.
9VDC power adapter (not included).