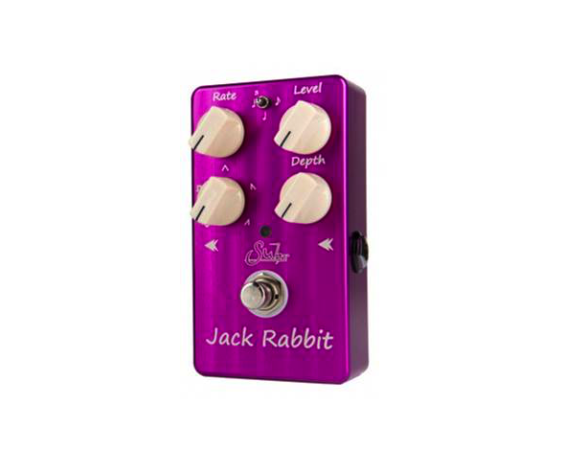 Jack Rabbit features an easy to tweak layout which includes Rate, Level, Waveform, and Depth controls.
Rate: Controls the speed of the tremolo effect, from 1Hz to 20Hz.
Level: Controls the output level of the pedal, from +0dB to +14dB.
Depth: Controls the depth of the tremolo effect.
Waveform: Selects the modulation waveform which includes Sine, Square, Triangle, Reverse Ramp, and Ramp.