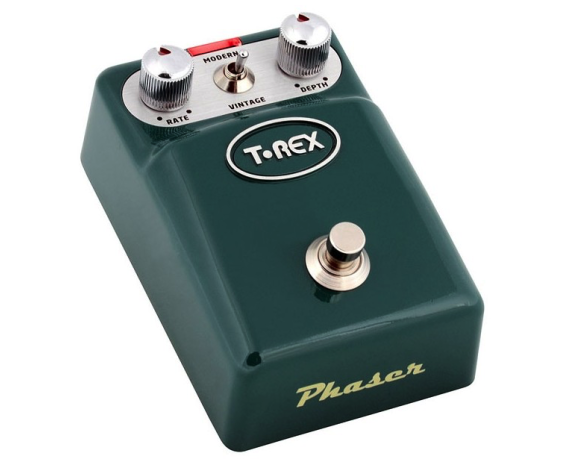 Where overdrive and distortion pedals give you that great dirty edge, and reverb and delay pedals create space and time effects, a phase shifter adds a dynamic undulating dimension to your sound. Phasers have been around since the late 60s and are instantly recognisable as a signature part of many great guitarists' sound, including Brian May and Eddie Van Halen.

The T-Rex Phaser gives you everything you need for a gorgeous phased sound using just two simple controls: RATE and DEPTH. And it sounds great no matter which settings you dial in – from a deep, slow rotation to a light, "watery" shimmer.
Two modes

Phaser comes with two modes: Modern and Vintage. Choose Modern for a crisp, thick-sounding phase, and Vintage for that classic analogue vibe.
Part of the T-Rex ToneBug series

Phaser is part of the T-Rex ToneBug series, a growing line of pedals that combines the classic T-Rex tone found in our high-end pedals with intuitive, uncomplicated controls – all at a price that any guitarist can afford.

Try the T-Rex Phaser today, and you'll find yourself entering a whole new phase in your musical life.