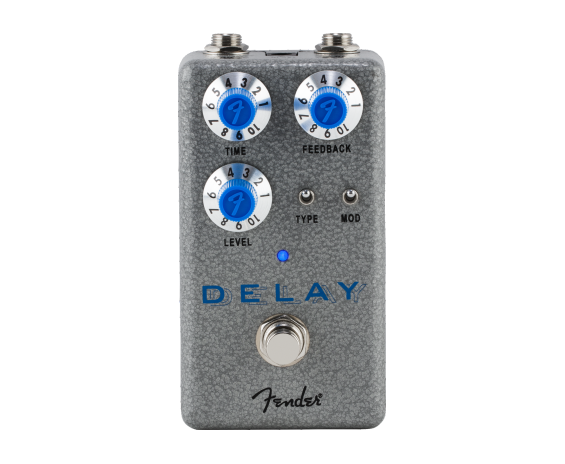 Delay changes everything.
To sweeten the solo timbres, create slap backs perfect for country, swaying crescendo, punctuated eighth notes with a leaping rhythm and unstoppable ambient tides: delay has been decisive in almost all guitar music genres.
Hammertone ™ Delay offers up to 950ms of clear, defined delay or instantly selectable rich modulation, and three different types of delay.
The analog dry-through path keeps your sound pure when the effect is active, while the top-mounted input and output jacks to reduce clutter in your pedalboard allow for seamless integration into your rig.