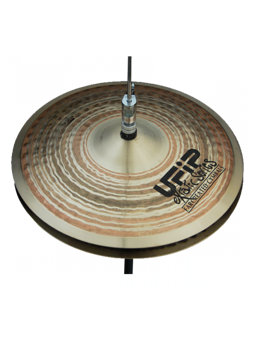 The Extatic Series represents a perfect hybrid of Jazz and Rock cymbals. The unusual final turning, unique hammering process, choice of weights and the blending of the dark rich tones of the Natural Series coupled with the dynamics of the Class Series make the Extatic range the new benchmark for Pop, Fusion and Melodic Rock.
- Alloy - Cast Bronze B20.
- Applications: Pop, Fusion, Melodic Rock, Funk.